This article is a stub. You can help Milo Murphy's Law Wiki by expanding it.
Prinipal Milder
Gender:
Female
Age:
around 50
Principal Milder is the principal of Milo's school, and like the majority of Danville residents, she is very much aware of the trouble that follows Milo around.
History
Principal Milder first appeared in "Rooting for the Enemy" where she was surprised to find Milo at the game, having heard that he had promised Coach Mitchell that he wouldn't attend another game after previous mishaps. After Melissa and Milo explained that the coach had given his okay and announced his belief that their team would lose the game at the pep rally, Milder remarked "Did he now? I need to explain pep to that man."
In "Athledecamathalon", she see Milo's parents dropping off his lunch and Body armor. She takes them to deliver to Milo, but was crushed by the body armor.
In "The Math Book", she gives Melissa the key to the classrooms to retrieve her notebook.
Episodes
Trivia
She is voiced by Mackenzie Phillips [1]
References
Gallery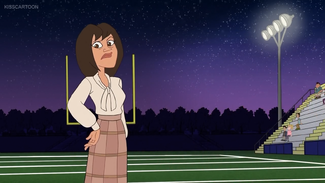 The image gallery for Principal Milder may be viewed here.
Ad blocker interference detected!
Wikia is a free-to-use site that makes money from advertising. We have a modified experience for viewers using ad blockers

Wikia is not accessible if you've made further modifications. Remove the custom ad blocker rule(s) and the page will load as expected.