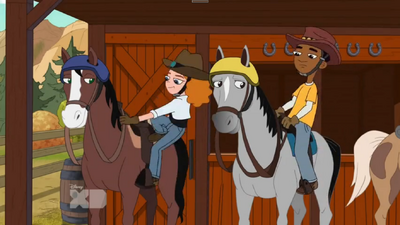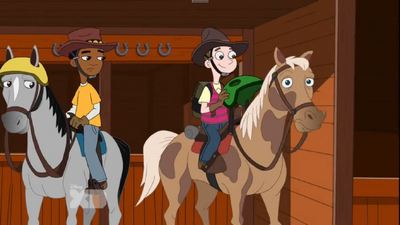 Princess, Buttercup, and Psycho are three horses owned by the Nowhere Desert Dude Ranch. Psycho is named ironically, since he is the calmest horse. Not surprisingly, at first he wasn't calm for Milo.
History
In The Wilder West,
Trivia
Milo gave them all horse helmets.
Ad blocker interference detected!
Wikia is a free-to-use site that makes money from advertising. We have a modified experience for viewers using ad blockers

Wikia is not accessible if you've made further modifications. Remove the custom ad blocker rule(s) and the page will load as expected.