One-Armed Willie
Gender:
Male
Age:
Unkonwn
One Armed Willie is a minor character who only appears in Party of Peril. He is named ironically because he still has both arms, but he is missing a leg. He also seem to have only one eye, though he may be wearing the eyepatch for other reasons. He's annoyed when people thinks he is missing one arm.
Trivia
He seems to be dressed like a pirate.
Gallery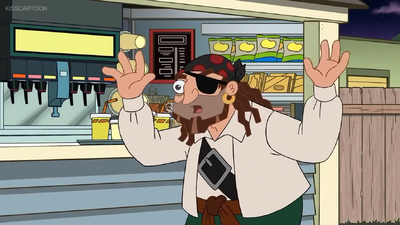 One-Armed Willie showing he has two arms.