Welcome to the Wiki
The series focuses on Milo Murphy, a thirteen-year-old kid who is a descendant of the original Murphy - the first person affected by Murphy's Law: "Anything that can go wrong, will go wrong."

Please keep in mind that this wiki may contain spoilers if you're not yet caught up with the currently released content!
Character Polls
Vote for your favorite characters of season 1!
The polls will be updated frequently, so be sure to check back often.
Laura Murphy Vs The Llamas

 

Eileen Underwood Vs Henry

 
Polls
Thoughts about the show?
Which article should be featured for December 2018?

 

Which song should be featured for December 2018?

 
Users
We are currently editing 17,278 pages (674 articles), accompanied by 40,502 edits since we were founded on July 30, 2015.
---
If you wish to create or edit fan fictions or fan content, please visit a fanon wiki.
---
There are also communities in the following languages:

Latest Episode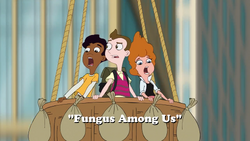 "Milo, Cavendish, and Dakota travel back to 1965 and inspire the creation of Dr. Zone, only to encounter a sinister plot to take over the world. "
Featured Article
November's Featured Article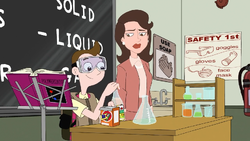 The Substitute is an episode of season 1 in which a jaded science substitute teacher, Ms. Baxter, re-discovers her love of teaching after a life-altering day with Milo.
Main article: The Substitute
Featured Song
November's Featured Song
The Show Must Go On is a song sung by Milo Murphy and the lead actor of the performance after Murphy's Law throws the opera into disarray in the episode 'Smooth Opera-tor'.
Main article: The Show Must Go On
Quote of the Month
"

Sometimes the interruptions are half the fun, and sometimes they're mind-bogglingly terrifying. I can't wait to see which one this is!

"

— Milo Murphy, Family Vacation
Recent Blog Posts
Create blog post
Hey Everyone!

The wiki has been very quiet lately - which is completely fine! Like I said on my last…

Read more >

Thank you guys so much!

All of you helped me now so much!

I appreciate all the advice and the hugs...…

Read more >
See more >