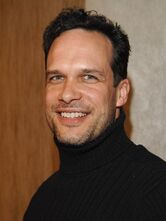 Diedrich Bader is an American actor and voice actor, known for his roles as Batman in Batman: The Brave and the Bold, and supporting roles in films such as Napoleon Dynamite and Office Space.
He's mentioned in "We're Gonna Do It Again!".
He voices Martin Murphy in Milo Murphy's Law.[1]
http://www.imdb.com/name/nm0046033/?ref_=nv_sr_1
Ad blocker interference detected!
Wikia is a free-to-use site that makes money from advertising. We have a modified experience for viewers using ad blockers

Wikia is not accessible if you've made further modifications. Remove the custom ad blocker rule(s) and the page will load as expected.