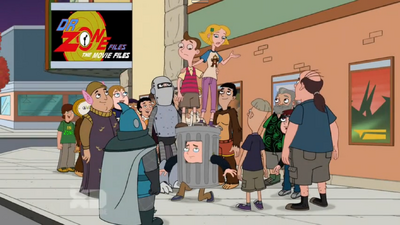 Bertram is a character who appears in The Doctor Zone Files. After Sara's speech, he mentions to her and Milo to get off of him. He is dressed up in a Trashcandroid costume.
The first time he's shown it looks like he's crying, but we don't know if that's because Sara's speech commoted him, or if she and Milo caused him pain by standing on top of him.
Ad blocker interference detected!
Wikia is a free-to-use site that makes money from advertising. We have a modified experience for viewers using ad blockers

Wikia is not accessible if you've made further modifications. Remove the custom ad blocker rule(s) and the page will load as expected.